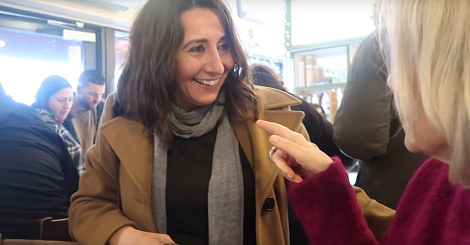 A middle-aged bint can't get a lil' decaf without MiddleAgedMinx sticking a camera in her face. Thank God.
I was once again accosted by the glorious broadcasting legend Jo Good last week.
Our in-depth chat revealed neither of us know what oats are, I need to get a dog, and I didn't have skin when I lived in London.
The BBC is lucky to have us.
For more of Jo's brilliance – radio joy, London gems and Sussex moments – go visit https://www.youtube.com/middleagedminx